LifeMiles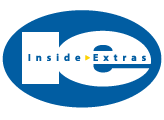 Enjoy an exclusive offer celebrating the global launch of InsideFlyer. With launch partner LifeMiles, our members are eligible for the following: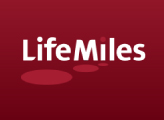 BUY MILES AND RECEIVE A 150% BONUS
REDEEM THOSE SAME MILES WITH AN AWARD DISCOUNT UP TO 50%
There are our rules. They are designed to assist you in making any decision to purchase LifeMiles. They can be your friend. Read them wisely.
Rule #1
Only registered InsideFlyer members are eligible.
Rule #2
You must purchase between 100,000 & 150,000 LifeMiles.
Rule #3
You have between Friday Oct 2 and Tues Oct 8, 2015 to register for this launch promotion.
Rule #4
You must be a registered member of LifeMiles by Tues Oct 8 to be eligible.
Rule #5
You will be able to buy LifeMiles thru Mon Oct 12.
Rule #6
100,000 LifeMiles will cost $3,894.00 USD. *some country exceptions apply
Rule #7
Only one transaction allowed per member, per LifeMiles account.
Rule #8
You have until Thurs Oct 15 to redeem LifeMiles for up to 50% discount on Star Alliance member awards (travel can be until Oct 2016)
Rule #9
Welcome to our Award Store, you'll be back.
ALL AWARD DISCOUNT RULES ARE HERE